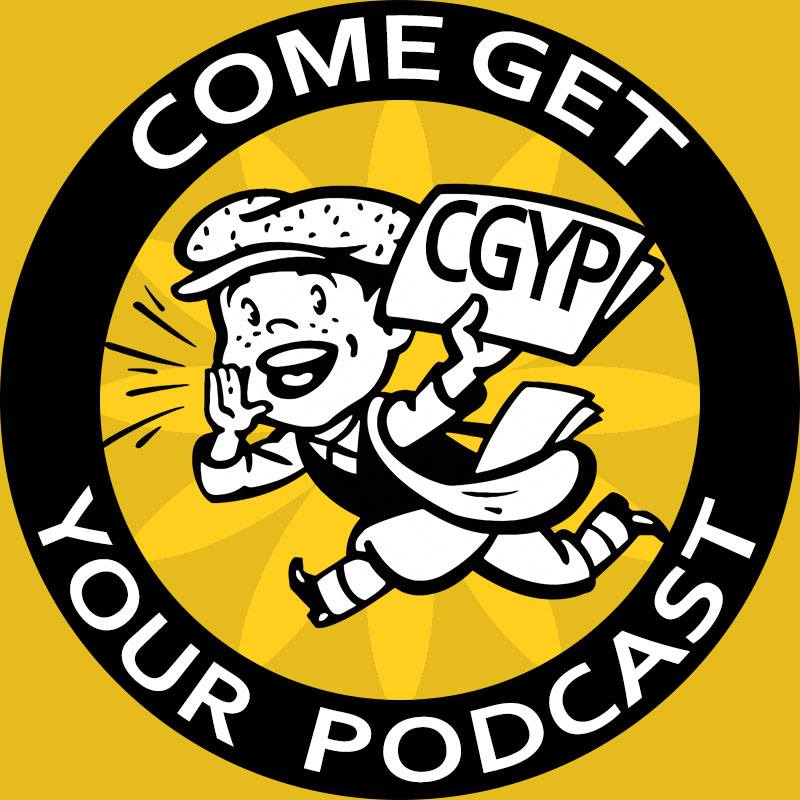 Fun story, my (Adam's) PC is in the shop for repairs and it's my turn to edit. So I'm doing this from a computer that isn't mine that I borrowed. So I don't have any of our music that we normally put before and after each episode. Can't find the usb cable that plugs in my microphone either, so I can't put anything in there from myself either. I AM SO SORRY IF THAT MATTERS TO YOU.
Anyway, E3 is around the corner, so it's our prediction episode! Listen to our hopes and dreams be shared and then tune into www.twitch.tv/comegetyourpodcast during E3 (June 8th-11th) and watch them be murdered in front of our very eyes when they don't come true. Come laugh at/with us!
Thank you to Eric Skiff who's work would normally bookend the episode. Check out more of his work over at www.ericskiff.com.
Also, be sure to check out our OWN website at www.comegetyourpodcast.com. We'll be updating much more regularly now. Stay tuned for exciting new updates!
Love ya